Hello! Today I want to share with you a homemade granite cleaner that you can make at home and that will leave your granite counters clean and bright. I'm sure you'll like it.
Pin it!
My kitchen's counters are granite and I love them. My counters are the place where my little ones have breakfast every morning and the place where I cook. As you can imagine, my granite counters are a mess. I'm going to show you: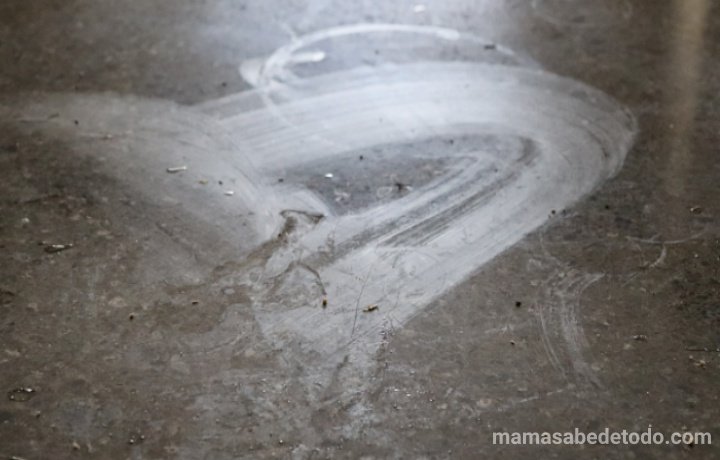 It's very dirty, isn't it? Well, I tell you that for a year I have been using this homemade granite cleaner daily with excellent results: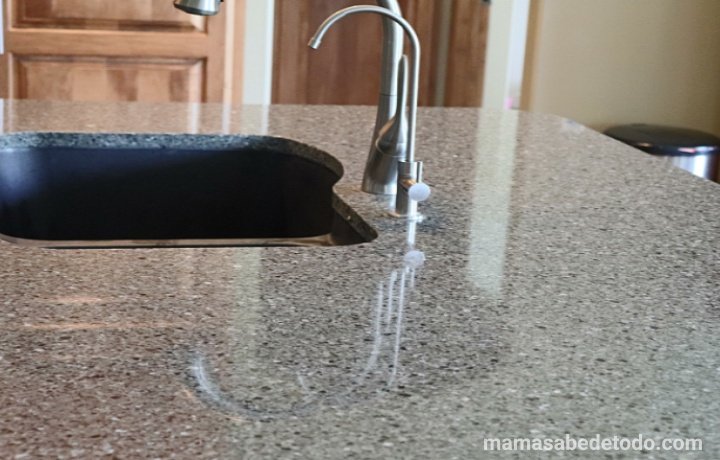 Do you notice the difference? This homemade granite cleaner has left my kitchen counter clean, disinfected, and bright. All without much effort and the best thing is that unlike commercial cleaners, you don't have to worry about chemicals in your cleaner, nor will it leave the granite opaque and with that undesirable white layer.
What is the key ingredient of this homemade granite cleaner?
The key is alcohol and its properties to disinfect, dry quickly and brighten granite.
Once you learn how to make this homemade granite cleaner, it will be very easy to clean, and your kitchen or any other surface made of this material will look gleaming.
For the cleaner you need:
1/4 cup of alcohol .
5 drops of liquid dish soap.
1 16 oz. spray bottle
6 drops of essential oil (personally I love peppermint, eucalyptus, and lemongrass).
2 cups of water.
Instructions:
With the help of a funnel, combine the water and alcohol in the spray bottle.
Add liquid dish soap and essential oil.
Shake well.
Tip: Be sure to shake the bottle before each use.
Instructions for granite cleaning:
Remove any object from the counter.
Spray the granite with the homemade cleaner.
Scrub it with a microfiber towel (if you have food scraps attached) and clean.
Tip: Do not leave the counter wet for a long time to prevent the stone from absorbing the cleaner. To brighten the granite, pass a second, fully dry microfiber towel immediately after cleaning.
Can I clean my granite counters with vinegar?
The answer is NO. While the vinegar is excellent for cleaning other surfaces, it is very acidic for granite and will ruin it. So please, never clean these surfaces with vinegar.
If you want to learn how to prepare a 100% natural and toxic-free soap I recommend my publication Make Natural Soap at Home.
I hope you can follow these tips and if you have any doubts you can always leave me a comment. Sharing is caring!